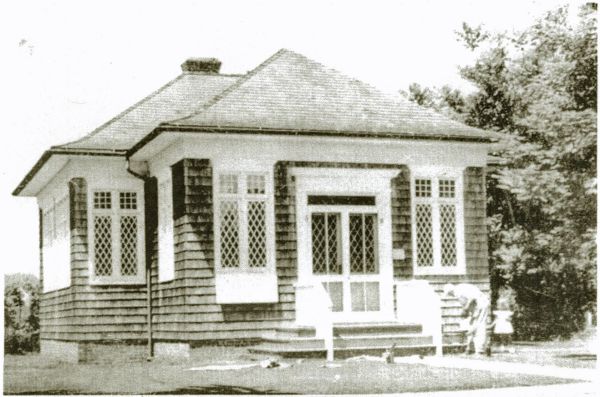 History of the Westhampton Free Library
History of the Westhampton Free Library
The Westhampton Free Library Association opened its doors on Main Street on March 1, 1897, with a charter granted by the University of the State of New York and signed by Melvil Dewey, creator of the Dewey Decimal System. Then, in 1906, property owned by Ralph and Laura Cutter was gifted for sole use by the Library and its first building was erected at a cost of $3,200.
In 1951 a gift from the Westhampton Chapel Society led to the erection of the Library Avenue building. Shortly thereafter, two extensions were added in 1953, courtesy of the Judge Harold Medina Fund. Continuing the process of cobbling together a library to suit a growing subscribership resulted in further additions in 1959, 1966, 1986 and 1988, and the purchase of 5 Library Avenue in 2003 as a site for the Library's programs.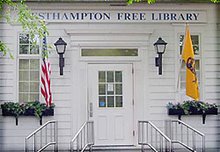 By 2004 it has become more than obvious that further growth could best be served not by still more additions but by the construction of an entirely new Library, one whose planning involved the needs and wishes of the community. And so, in 2008 the Library was moved into temporary quarters while the new facility was erected.
Designed to last for at least the next fifty years and to function as an environmentally responsible example, the new Westhampton Free Library officially opened its doors to the residents of Westhampton, Westhampton Beach and Quiogue as well as those in the East Moriches, East Quogue, Eastport-South Manor and Remsenburg-Speonk school districts on Saturday, June 26, 2010. For a detailed history of the Library up to 1971, please check out A History of the Westhampton Free Library in Westhampton Beach, N.Y. by Helene Gerard.
America's Star Libraries
We are a five star library!
The Westhampton Free Library is one of several libraries in Suffolk County to be awarded American Star designations from Library Journal, the oldest and most respected publication covering the library field.  Library Journal Star ratings are based on a library's annual number of patron visits, circulation, program attendance, and public Internet computer use. This data is reported yearly by public libraries to their state library agencies and compiled nationally by the Institute of Museum and Library Services.
For more information, click on the link below:
LJ America's Star Libraries, 2016: Top-Rated Libraries